LABOUREUR, Jean-Emile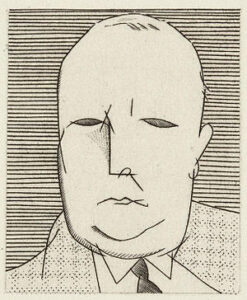 Scroll down to view art work currently in inventory.
Jean-Emile Laboureur was a French artist best known for his woodcuts and etchings of daily life. Born on August 16, 1877 in Nantes, France, he went to Paris in 1895 to study law but dropped out and enrolled at the Académie Julian. The artist Auguste Lepère taught him wood engraving, while Henri de Toulouse-Lautrec trained him in etching and lithography. Between 1899 and 1911, Laboureur lived in Germany, America, Canada, England, Italy, Greece, and Turkey. While in the United States, he produced his first series of prints, Ten Etchings from Pittsburgh (1905), and taught at the Art Students League in New York. In 1911, he returned to Paris and developed what would become his signature style.
Though Laboureur was initially inspired by Lautrec and the Primitivism of Paul Gaugin, he is considered to be the first printmaker to be strongly influenced by Cubism. By the end of World War I, the artist had gained wide acclaim as a book designer and illustrator. The artist died on June 16, 1943 in Pénestin, France.