RIGGS, Robert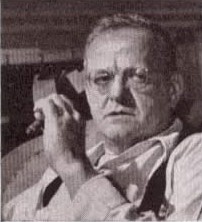 Scroll down to view artwork currently in inventory.
Robert Riggs (1896–1970), best known for his lithographs of prizefights and circus scenes, was one of the most successful American printmakers of the 1930s and 1940s. Born in Illinois, Riggs wanted to join the circus as a child.
A 1931 exhibition of George Bellows's prints of boxers inspired Riggs to learn lithography. Influenced by Philadelphia luminaries Robert Henri and Violet Oakley, Riggs synthesized his illustrative skill with the social realism of his time. He focused on the seamier side of modern life: prizefighting, cheerless hospital rooms, and the circus. His technique was subtractive: after laying down washes of tusche, he minutely scratched away the wax with a needle or razor blade. The results were characterized by delicate gradations, lush blacks, and contrasting highlights.