LEWIS, Martin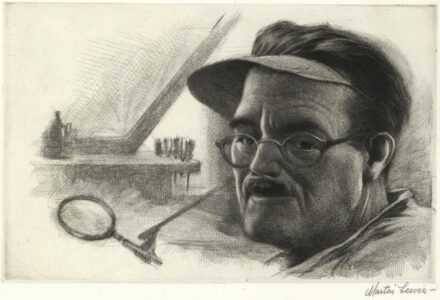 Scroll down to see prints currently in inventory.
Born in Victoria, Australia, Martin Lewis was a printmaker who is known for his scenes of urban life in New York during the 1920s and 1930s. As a youth Lewis held a variety of jobs that ranged from working on cattle ranches in the Australian Outback in logging and mining camps, to being a sailor. In 1898, he moved to Sydney for two years where he received his only formal art training. During this period he may have been introduced to printmaking; a local radical paper, The Bulletin, published two of his drawings.
Lewis left Australia in 1900 and first settled in San Francisco. He eventually worked his way eastward to New York. Little is known about his life during the following decade except that he made a living as a commercial artist and produced his first etching in 1915. Lewis' skill as an etcher was noticed by Edward Hopper, who turned to him for advice on creating etchings. In 1920, dissatisfied with his job, Lewis used his entire savings to study art and to sketch in Japan. He returned to New York after a two-year stay and resumed his commercial art career, but also pursued his own work as a painter and printmaker.
During the Depression, Lewis moved to Newtown, Connecticut, but later returned to Manhattan, where he helped establish a school for printmakers. From 1944-1952 Lewis taught a graphics course at the Art Students League in New York.
During his thirty-year career, Lewis made about 145 drypoints and etchings. His prints, like Shadow Dance and Stoops in Snow, were much admired during the 1930s for their realistic portrayal of daily life and sensitive rendering of texture. The artist's skill in composition and his talent in the drypoint and etching media received renewed attention in the last 40 years. Lewis is one of the few printmakers of his era who specialized in nocturnal scenes.