LOZOWICK, Louis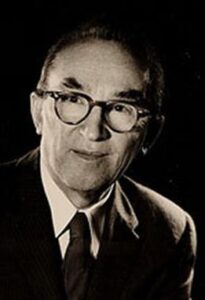 Scroll down to view the artwork currently in inventory.
A master lithographer whose prints often celebrate the American city, Louis Lozowick was born in Kiev. He immigrated to the United States in 1906 and studied with Leon Kroll at the National Academy of Design in New York from 1912 to 1915. After traveling in Europe for several years, he returned to the United States and produced illustrations for the social reform periodical, New Masses.
Lozowick's talents as a lithographer are evident in such works as Still Life #2, where he conveys the textures of tablecloth, apple, and spoon, and the transparency of liquid. Many of his prints, such as Construction, celebrate the power of men and machines. The sharp lines and dramatic perspective of Granaries to Babylon are similar to the work of precisionist artist Charles Sheeler. Lozowick focused on landscape and human subjects in his later works, but he is best known for capturing images of urban achievement, as in the bridges and skyscrapers of America.
[This is an excerpt from the interactive companion program to the videodisc American Art from the National Gallery of Art. Produced by the Department of Education Resources, this teaching resource is one of the Gallery's free-loan educational programs.]