HASSAM, Childe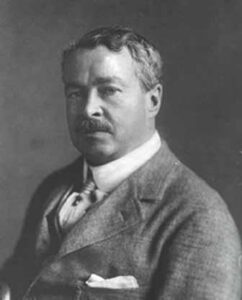 Scroll down to view artwork currently in inventory.
Childe Hassam (1859–1935), was a pioneer of American Impressionism.  Equally adept at capturing the excitement of modern cities and the charms of country retreats, Hassam became the foremost chronicler of New York City at the turn of the century. In our day, he is perhaps best known for his depictions of flag-draped Fifth Avenue during World War I. His finest works manifest his brilliant handling of color and light and reflect his credo that "the man who will go down to posterity is the man who paints his own time and the scenes of every-day life around him."
While Hassam was unusual among the American Impressionists for his frequent depictions of burgeoning cities, he spent long periods in the countryside. There he found respite from urban pressures and inspiration for numerous important works of art. In 1919, Hassam and his wife purchased a colonial-period house in East Hampton, on the south fork of Long Island, New York, and made it their summer headquarters.
Hassam created more than 2,000 oils, watercolors, pastels, and illustrations, and—after 1912—more than 400 etchings and other prints. With these works he achieved critical acclaim and commercial success, riding the great wave of enthusiasm for American Impressionism to fame and fortune.
Paraphrased from H. Barbara Weinberg bio for The American Wing, The Metropolitan Museum of Art October 2004