SCHUTZ, Anton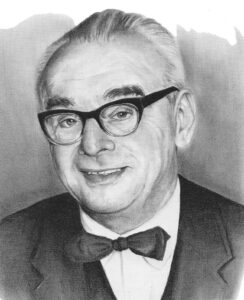 By 1922 printmaker Anton Schutz had established a career as an etcher of German landscapes, cityscapes, and idyllic landscapes. He emigrated to America in 1924 and met etcher Joseph Pennell, who introduced him to other leading printmakers and helped him secure a job teaching at the Art Students League in New York City. In 1925, he founded the New York Graphic Society, Inc. and began traveling throughout the U.S., capturing the skylines of major cities. He later travelled to China and the Soviet Union to capture several metropolitan places on commission of the New York Times as well. Later career work included a partnership with UNESCO and President of the NYGS.
Anton Schutz died in White Plains, New York, on October 6, 1977. Shutz's work is held in the collections of the New York Public Library; the British Museum; the Bibliotheque Nationale, Paris; and the Art Institute of Chicago.
No products were found matching your selection.